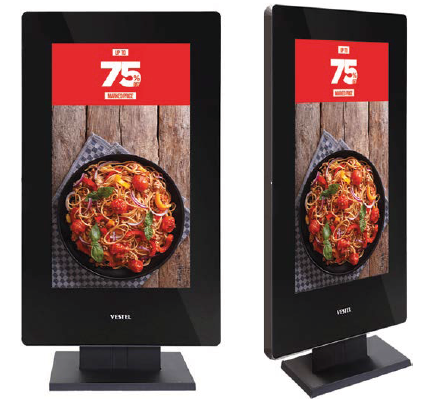 Vestel
Totem
TO Series
Create your own high impact, customised advertising solution with our robust and cost-effective Totems.
Robust Design
Offering an eye-catching as well as robust design, our slim, stand-alone Totem can provide built-in PC functionality, giving you a self-contained content management system.
Double-Sided
Vestel's Totem offers a double sided display option, enabling your branding to reach more people.
Market Specific
Offering a flexible signage solution, our Totem is perfect for a wide variety of applications, working well for multiple vertical markets, such as the transport and entertainment industries.