Le Manoir Nominated for Leading Country House Awards 2017 (World Travel Awards)
Partnering of New Technology within a Period Setting
Celebrated chef Raymond Blanc's 15th Century Hotel, Belmond Le Manoir aux Quat'Saisons is one of Oxfordshire's grandest period properties. Having won many awards for its setting and impeccable service, reputedly the epitome of humble professionalism and discretion, the hotel has a world class reputation.
This discretion is evident within the hotel's stylish décor, an understated elegance and charm throughout. So when we were asked to manage the very modern requirements of an IPTV system and TV screens to be installed throughout their hotel we knew these had to be in keeping with the surroundings.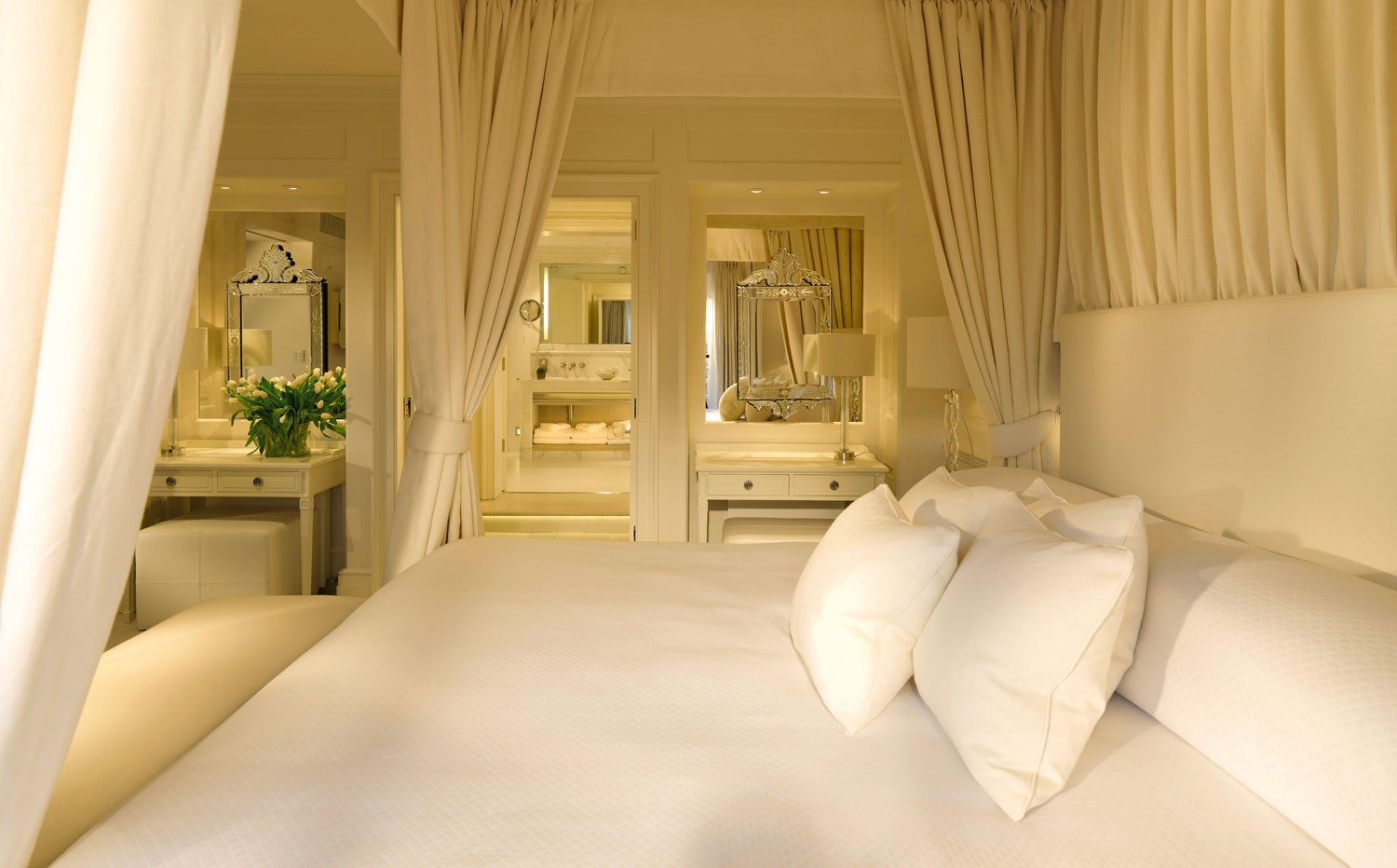 From simple furniture placements to fully automated ceiling lifts each Le Manoir guest bedroom has a unique design and décor.
To ensure every TV complemented its decor and did not detract from the beautifully designed environment, the mounting solutions were carefully planned and tailored to each individual room.
All bedrooms are all equipped with the Tripleplay IPTV system, with Samsung Smart Hotel TV's offering a choice of TV channels, satellite and Video on Demand.
La Belle Epoque Private Dining Rooms
The stunning La Belle Epoque rooms are predominantly used for private dining, functions and very high end conferences.  The hotel wanted a large 55″ screen to be installed to facilitate their customers' multimedia requirements.  However the screen not only needed to disappear completely when not in use but was earmarked to to be sited inside their stunning bespoke oak cabinet with dimensions suitable for a 32″ screen.
After considering a few options, we proposed a solution to meet their needs.  If the screen was able to rotate we could house this in the cabinet as the width dimensions would fit.  We sourced a company in the US who were able to fly in a swing and rotate bracket to meet the project's tight timescales.   This was fixed to the wall through the rear of the cabinet, providing a perfectly designed Swing and rotate mounting for the 55" screen.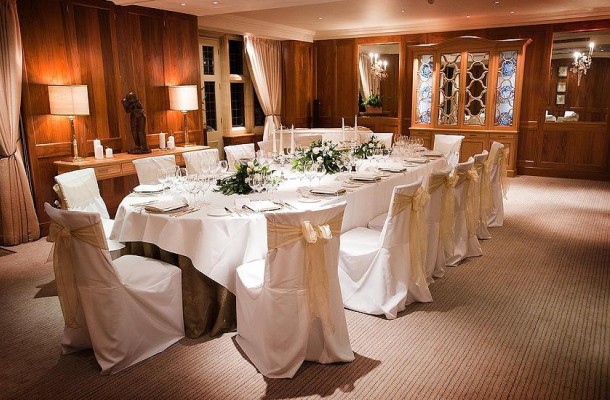 The screen is deployed by opening the main cabinet, pulling the screen forward and rotating by 90 degrees to the Landscape operating position.  When not in use the screen is stowed and hidden in the portrait position.  The installation includes Skype and access to all  TV and video on demand services.
La Belle Epoque Conservatory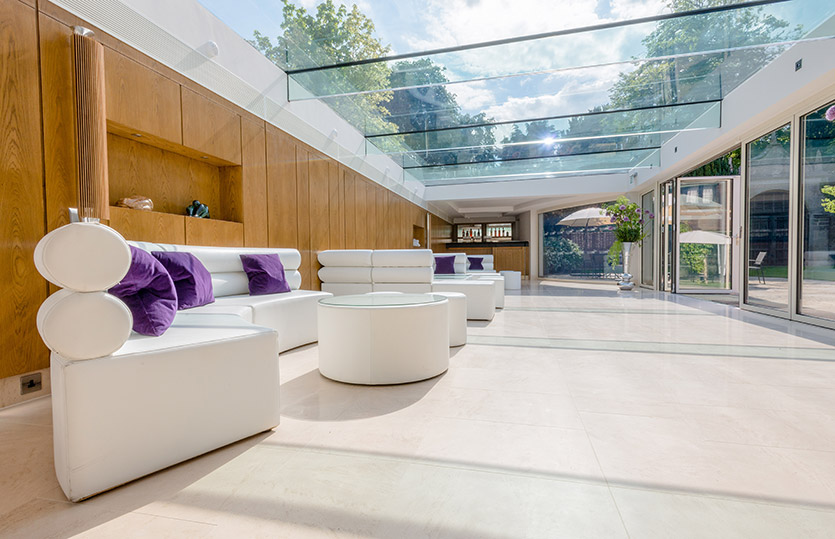 In 2014/15 to coincide with Le Manoirs' 30th Birthday, the hotel embarked on a unique project to expand the private dinning area to offer their guests a stunning view over the gardens.
An elegant glass and zinc-clad conservatory was designed adjoining the main dining area and marrying the beautiful traditional architecture with a new modern twist.  We were required to install a large screen for TV and Skype and this was integrated into the building and totally concealed behind the contemporary flush oak paneling.
Le Manoir Restaurant
When we were asked to provide a video conferencing screen and sound system for this renowned Michelin Star restaurant we knew this would need to be as unobtrusive as possible. We collaborated with Raymond Blanc's designers to ensure we found a solution that fitted into the surroundings discreetly. The answer was simple, we installed the screen behind a mirror above the stone fireplace ensuring that users had easy access when required whilst the screen remained totally invisible when not in use.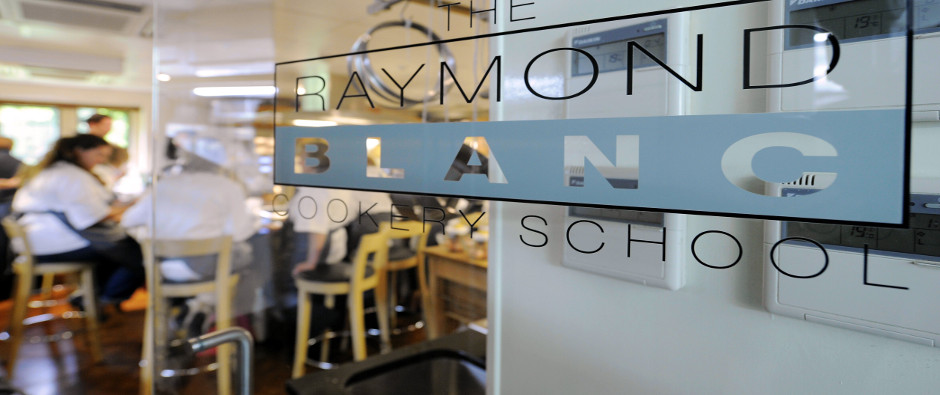 We installed cameras to capture footage of the artist at work and this televised footage would be streamed onto the hotel's dedicated channel within the guest rooms, for live or later playback on demand, by the attendees. The chef is able to adjust the camera to switch views and ensure there is a record of the food preparation. Thus ensuring the students can take revisit the lesson if they missed something at the time.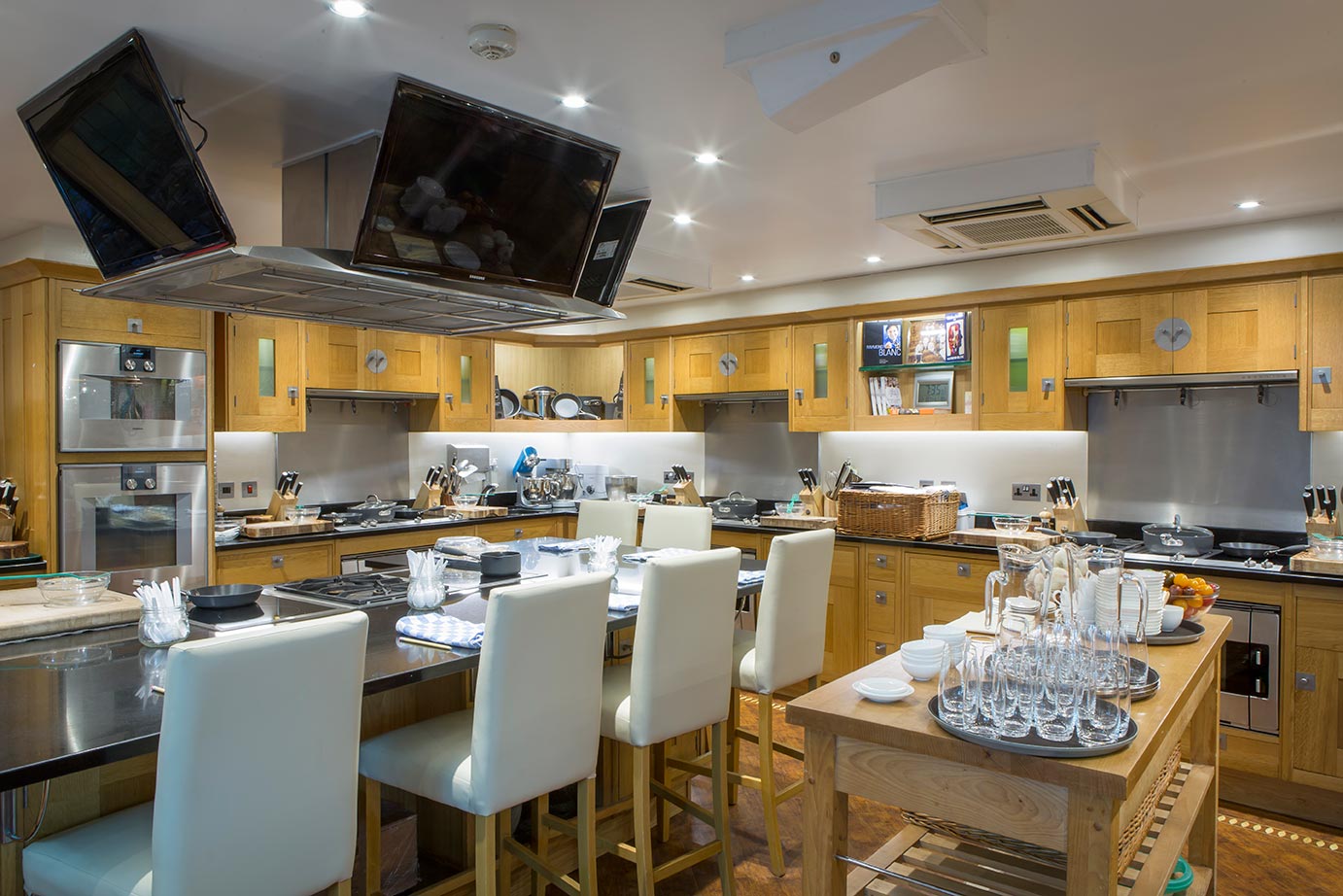 All screens have been integrated into the Tripleplay IPTV system ensuring that multimedia content could be uploaded and played out simultaneously across all screens or to individual suites. Internet connectivity ensures you can do with the screens anything that is possible on a laptop. Just recently a Wedding party hosted in the Le Belle Epoque were able to skype the ceremony to friends and family half way around the world who had been unable to attend.
We have partnered with Le Manoir for over 7 years providing support, planning and installs of screens to integrate into their existing network.